See Our Innovative Product Line
1

AeroMate™ Wireless Sensors and Controls (WSC)
provide a compact, easy to use, low maintenance solution for wireless sensing and control. Whether the need is for a digital switch gauge, gas check meter, data logger or a component in a wireless, distributed control network, AeroMate™ wireless sensors and controls are the right choice at the right price. All AeroMate™ WSC products are Modbus SCADA compatible and are completely customizable to meet any application requirement.
Learn More...
2

Our
LinkMate™ x4 Switch TxD/RxD Router Pair
provides a low cost solution for wireless switch routing. Whether the need is for a wireless plunger arrival sensor, tank level sensor or shut-down control, the LinkMate WSR is the right choice at the right price. Sold in pairs, the units are self contained with integral solar chargers. LED status indicators are viewed through smokey covers, and an easily accesible, removable terminal block provides simple sensor hookup. Conformal coated electronics and gold plated contacts as well as a gasket-sealed enclosure protect against harsh environments. Advanced SmartSwitch™ technology provides reliable switch detection with multi-trigger lockout.
Learn More...
3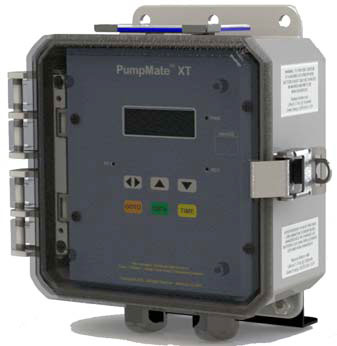 Our
PumpMate™ 2010 multi-function well head controller
meets a wide range of applications. Whether the application is for a basic, reliable well timer or a full-featured remote access and control system with data logging, the PumpMate™ includes the sensor inputs and the connectivity to meet all your needs. Pressure, flow and switch inputs provide stable, precise data for dynamic well control. Modbus compatibility and wireless networking provide a seamless interface with any SCADA system. One or two pneumatic valve controls complete a suite of features to implement any well head application. With customizable application programs and display menus, one controller is all you'll ever need for the life of your well.
Learn More...
4

Featuring SunSmart® technology, the compact
TimeMate™ pipeline electronic timer
provides an easy to use, low maintenance solution for well head, production equipment, or pipeline control. The TimeMate™ is factory programmable for basic timer, high/low switch control or plunger lift operation.
Learn More...
5

Our
TripMate™ magnetic induction switch
penetrates through metal and non-metal materials to sense metal objects moving past the switch. Rugged and durable, the TripMate™ is the perfect solution for industrial applications that require plunger arrival sensing, piston stroke counting or tank level guaging. TripMate™ is the industry standard for reliable, easy to install plunger arrival sensor.
Learn More...
6

Use the chart below to choose the vTagNet™ compliant product, or combination of products, for your needs. These products can be utilized as stand-alone units or used in a wireless network with other products to optimize production.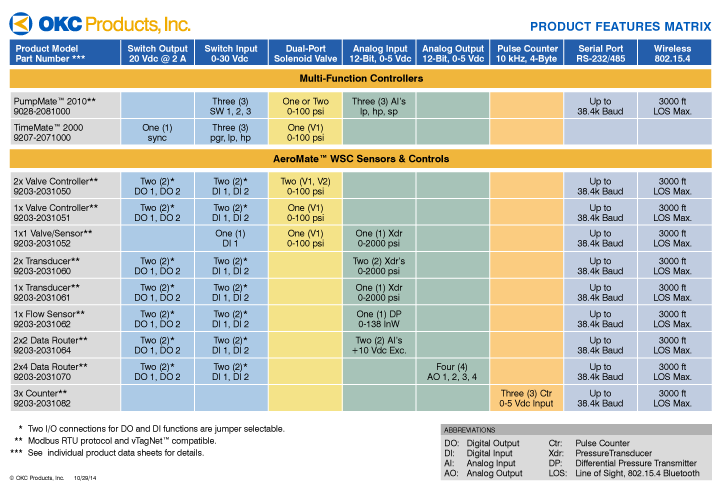 Remote Access
Online Services
- We speak Modbus! Our products are compatible with any Modbus based online data acquisition and reporting service. Both standard and extended Modbus functions allow you to go beyond page after page of data tables to real-time-monitoring and relevant well lineout reporting.

Available online services include:

LinkMate™ vNet


eLynx™


WellKeeper


Outlaw Automation


Insight Automation


Pure Automation


vTagMate - OKC Products® iPhone/iPad remote access and control application.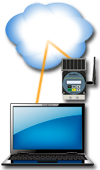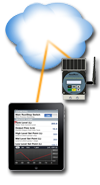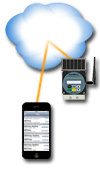 Programming
Integrated Device Manager
- Our free online Integrated Device Manager™ (IDM) software allows OKC to completely customize any PumpMate™ or AeroMate™. IDM provides all you need to program, test and manage your remote wireless sensor and control systems from anywhere, at any time.
Public Projects Server
- Our public internet server provides immediate access to standard and custom product programs and scripts. Using the free, open source RapidSVN version control system, customers get immediate access to the latest, updated versions of their custom programs and applications.
Fee-Based Services
- OKC Products offers custom programming services. If you have an unusual or different application requirement that is not commercially available, please
contact OKC Products, Inc.
We are here to make a difference - we can make it happen. Problem solved!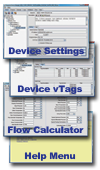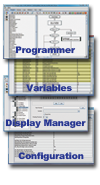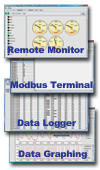 Customer Support
eSupport
- Register on our eSupport site for more direct, personalized online support. Submit Tickets to track problems or application-related questions and responses, or use our collection of Knowledgebase articles to view product support notes and get answers to frequently asked questions. View our categorized library of Downloads for product literature, user manuals and certification documents.
Login Here
.
Social Networking
- OKC Products is active on many of the social networking sites and maintains a
Company Blog
on our Web site.
Social Links
:
OKC Blog

YouTube

LinkedIn

FaceBook
Video Skype
- Skype video conferencing is available at our corporate location. Have a face-to-face session with OKC Products, Inc. sales, support and engineering staff. See products, best installation practices and maintenance tips with high quality voice and video. Conferencing requires a computer at your location with a video webcam, microphone and speaker installed. To set up an account, log in at
www.skype.com
.
Support
okc.support
Design
okc.engineering
Sales
okc.products
On-Site Training
- Product configuration, installation and maintenance training is available at our corporate location or we will arrange to come to you. We have an "open door" policy when it comes to product training. Please
Contact Us
to arrange OKC product training.
Retail Supply Stores - The OKC product line is available at most retail supply stores in your area. Supply stores typically do not stock OKC's products but do order in quantities as demand dictates. If your supply store does not stock our products, please ask them to contact OKC Products, Inc. for pricing and availability. Basic Service Providers - Basic service providers purchase OKC's products and provide field installation and maintenance services for their customers or End Users. Basic service providers include wireline service companies, electrical contractors and contract operators. Full Service Providers - Full service providers purchase OKC's products and incorporate them as a "value added component" in the equipment, systems or services they market and sell. Full service providers offer a complete range of services including sales, installation, maintenance, and performance optimization.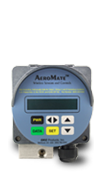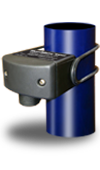 R&D Capabilities
OKC Products, Inc. has all the resources necessary to research, design and develop electronic systems for remote monitoring and control. Our engineering staff has more than 50 years of cumulative research and design experience and is supported by a seasoned technical support group. We develop state-of-the-art solutions instead of just reworking status quo designs. Call OKC Products, Inc. to discuss your next R&D project objectives. Advanced Electronics
Our 7500 sq ft prototype fabrication and test facilities are equipped with the the latest electronic test equipment, 3-D modeling and circuit board design software. Whether the need is for spectral analysis of cellular and wireless networking systems or real world testing, product simulation and data logging, OKC Products, Inc. has the facilities, equipment and experience to get the job done. Application Software
Our engineering staff is experienced in a wide range firmware and software development and testing. From low level assembly language for embedded microprocessors to multiple-platform PC computer applications and web based services, OKC Products, Inc. has all the resources needed to successfully complete your remote monitoring and control system projects.
Contact Us
Sales - Contact OKC sales at 970-532-1774 in the USA or 970.532.1772 for international calls. Or, Fax us at 970.532.1776.

OKC Products, Inc.
P.O. Box 1560
585 N. 1st Street
Berthoud, Colorado 80513 Support - In addition to the OKC online support site, our support staff is available to answer your questions at 970-532-1774 in the USA or 970.532.1772 for international calls 7:00 a.m. to 4:00 p.m. MST. Applications
Our products have application in a wide range of industries including Oil & Gas production, environmental monitoring and agricultural systems to name just a few. Oil & Gas wellhead control, well water monitoring, waste dump management or irrigation control, we have the field proven products to meet all you remote access and control requirements.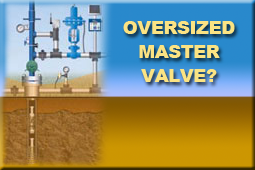 Stalled Plunger PopUp
Looking for a wellhead controller that can deal with the annoying problem of plungers stalling in older, oversized master valves? OKC's PumpMate and AeroMate wellhead controllers let you determine how long to wait for a plunger arrival before temporarily closing the motor valve to "PopUp" the plunger through the master valve to the arrival sensor. Ask about our "Plunger PopUp" feature when you call.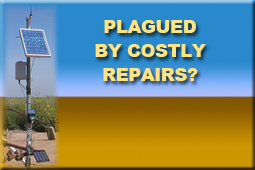 Fast Plunger Hold
Plagued by high speed plungers damaging wellhead equipment, resulting in expensive repair and work-over cost? Problem Solved - Just tell OKC's PumpMate and AeroMate wellhead controllers what plunger arrival time is too "fast" for safe operation and the "Fast Plunger Hold" feature will shut-in the well until service personnel arrive to correct the problem. Call to find out more about this cost-saving feature.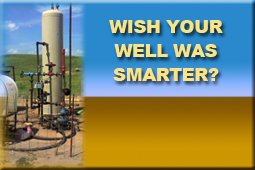 Flow Control
Wish there was an easy way to optimize your plunger lift system's gas production? OKC's "Flow Control" feature regulates production time based on gas flow rate. Gas production continues as long as the gas flow rate remains at or above a user-specified set point. No more guessing - Flow Control let's your well decide when to terminate the flow cycle. Call to see how this control feature can improve your gas production.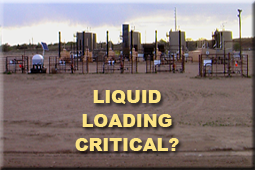 Flow Rate Control
Continuous gas well production off the casing while unloading fluids through the tubing can be a tricky proposition at best. Adequate transfer of fluids up the tubing relies on maintaining the "critical velocity" of the tubing's gas flow rate. The Flow Rate Control or FRC feature let's you specify the critical velocity needed to unload your well and regulates casing gas flow to maintain the target critical velocity in the tubing.
Proportional Valve Control
When you open a gas well, there normally is a high pressure gas surge that spikes off the gas chart and takes dollars out of your pocket. Proportional Valve Control or PVC can open a well progressively, keeping gas flow below the chart limits and dynamically regulate flow rate through a motor valve during production. Either way, every dollar your well produces goes into your pocket and not off the charts.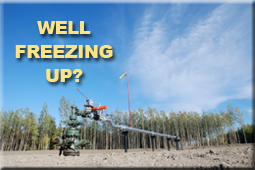 Line Purge
Water and mist in a gas well's production line spells big trouble when it freezes. Common in northern latitudes, moisture in the form of a mist collects and freezes in the production line during periods when the well is shut-in. Line Purge clears moisture from the production line by purging the line to atmosphere for a short period whenever the well is shut- in. OKC's Line Purge keeps your well producing during extreme cold weather.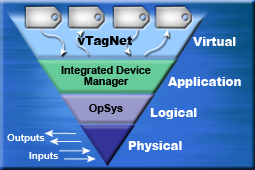 vTagNet™ Virtual Layer
The vTagNet virtual layer is a powerful tool that brings almost unlimited functionality to simple sensors and controls. Individual sensors and controls are inherently limited by their electronic hardware, programming and communication capabilities. By adding a virtual data sharing layer, connected sensors and controls can form a device community and acquire a level of functionality far greater than any single device within the community.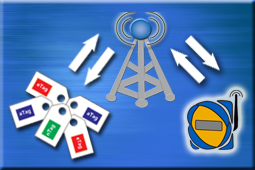 Connectivity
Connectivity is the ability of a device to easily join and interact with other devices. vTagNet technology provides a new level of "Open Connectivity" that insures interoperability between individual sensors and controls and also through any internet enabled device such as smart phones, tablet computers, laptops and PC computers. Connecting users with their remote sensors and controls, vTagNet technology is leading the revolution in remote connectivity.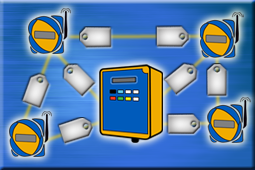 Collaboration
Collaboration is the process where two or more devices or groups of devices work together to realize shared goals. Using OKC's vTagNet technology, sensors and controls share information and acquire greater resources with which to perform complex tasks. Thus each vTagNet product can interact with and become an integral part of an interconnected system that offers far more than the hardware it contains. Interactive devices solve your problems!
Bluetooth 802.15.4
All OKC's vTagNet products utilize the standard Bluetooth 802.15.4 wireless protocol for local device networking and connectivity. Using the cost effective Digi International xBee wireless modules, our Bluetooth wireless products provide secure, reliable Line of Sight connection distances ranging from 300 to 3000 feet. Wireless Bluetooth 802.15.4 communications supports a point-to-point or the point-to-multipoint network topology.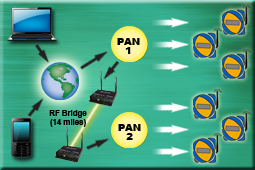 Personal Area Network
A Personal Area Network or PAN allows up to 10 vTagNet products to join together and perform as a single monitoring and control system. Each PAN has one device within the network that acts as a Coordinator or master for the network community. All other devices in the network community are referred to as an End Device or slave. The Coordinator manages the overall network interaction while the End Devices periodically sleep to conserve power.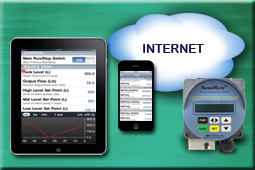 vTagMate™ iPhone/iPad App
vTagMate provides connectivity between remote Oil & Gas well locations and those who manage, operate and maintain the wells. From anywhere, at any time, vTagMate users may check or modify the operating status of their wells. vTagMate allows service personnel to focus in on problem "hot spots", improving productivity and reducing cost. Easy to install and simple to use, vTagMate gives the Oil & Gas industry the right tool at the right time.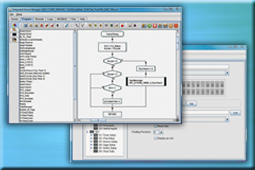 Integrated Device Manager™
OKC's IDM Programmer provides all the functions needed to develop, test and upload programs to any OKC vTagNet product. Application programs are created in an easy-to-use graphic flow chart format. The Display manager provides full control over LCD display formats and menus. Realistic product Simulators allow testing and may be used to train new operators.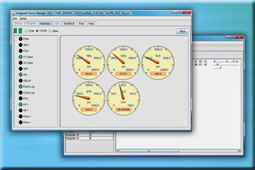 Remote Access
The IDM allows users to easily access their remote assets using the internet or wireless adapters. The Remote monitor displays gauges and status indicators in real-time with 5 second updates. Download event and data logs for export in Excel csv file format or view log data tables directly. Plot, scale and print log data for analysis using the IDM's versatile data plotting features.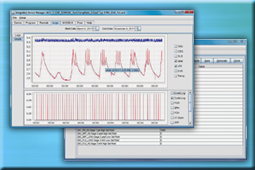 Modbus Terminal
Use the IDM's built in Modbus test terminal to examine and modify any remote Modbus RTU device. Easily read and write Modbus coils and registers with built-in standard functions and commands. OKC has also added a very useful set of extended Modbus functions to press remote control panel keys and set date/time clocks on any of the OKC vTagNet line of products.



Keep In Touch!